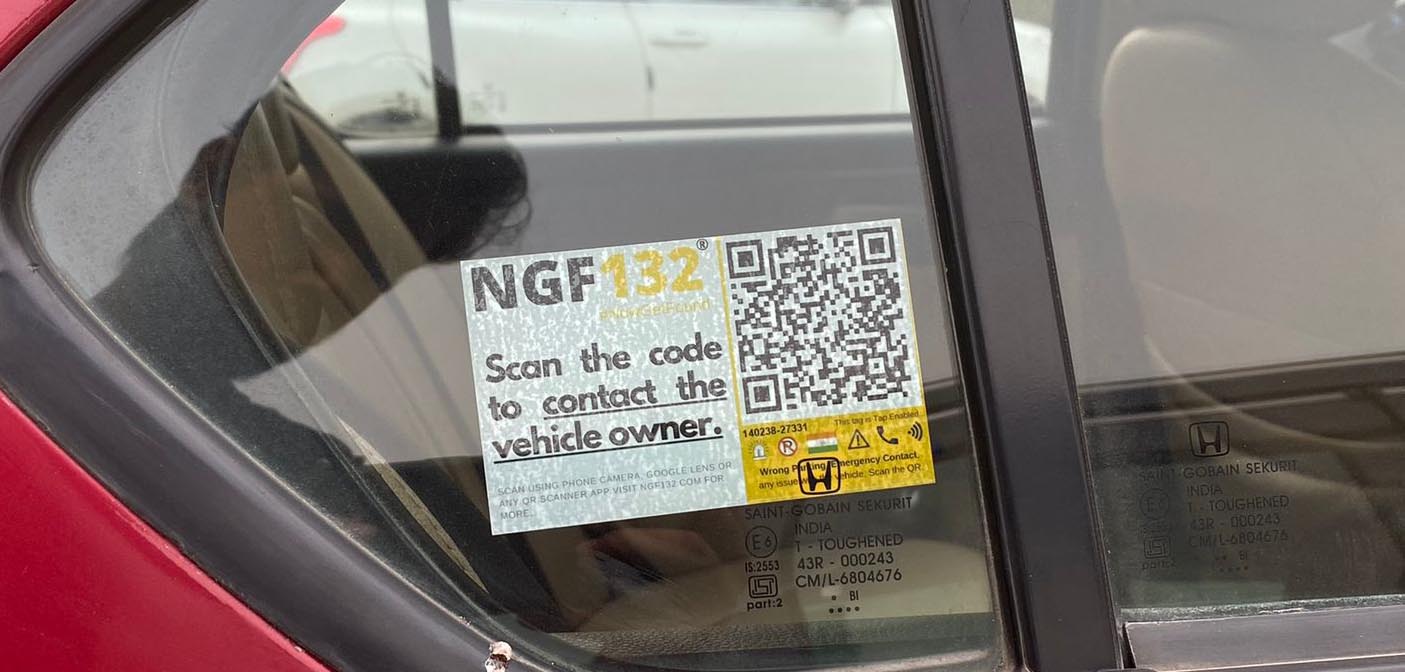 Private Parking tag !
Welcome to NGF132 club, we provide best in class support for our service, We deliver in 2-3 days.
Awesome.


---
This will help us create a better society around us, lets join the innovation and be a part of the change.
Please Select how many tags do you want
For 4 Wheeler
For 2 Wheeler
Smart Business Card
People can CALL or Send Message.
Your Phone Number is not shared
Add Emergency contact Number
Scan using camera, Paytm.
Upload vehicle documents
Available for cars and bikes.
Masked Phone number*.
One time purchase.
Your phone number will
not be shared !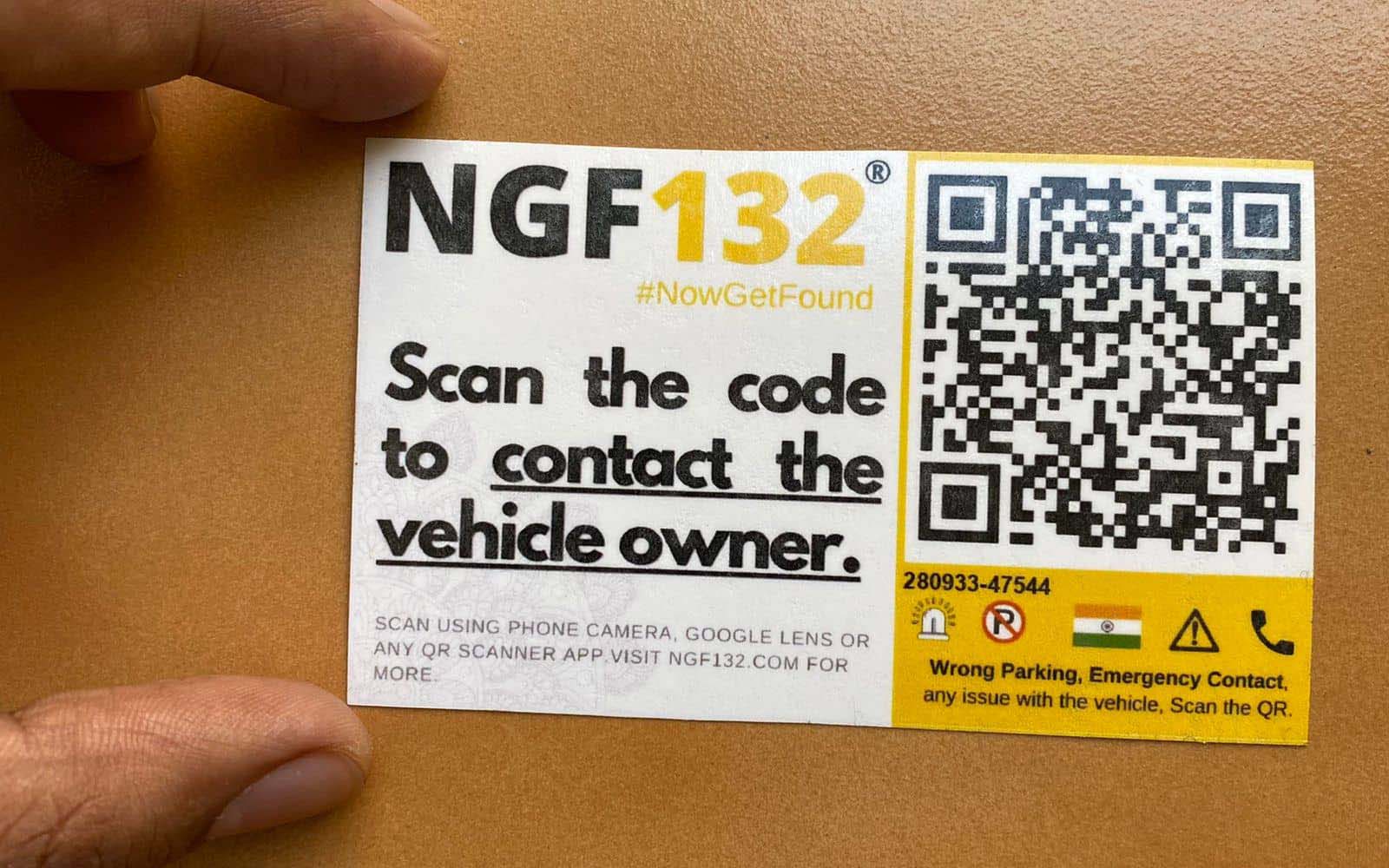 NGF132 टैग आपको सार्वजनिक स्थानों पर आपकी खड़ी कार से परेशान होने वाले किसी व्यक्ति से संपर्क करने में मदद करता है। आपका फ़ोन नंबर साझा नहीं किया गया है।